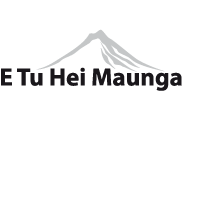 School Hours / Dates
Monday to Friday 8.55am - 2.53pm
2023
Term 1: 31 January to 6 April
Term 2: 24 April to 30 June
Term 3: 17 July to 22 September
Term 4: 9 October to 15/18 December
Address


Clayton Road Rotorua 3015
Phone: 07 3488459
Email: Click here

Whaea Seany
Kia ora everyone my name is Whaea Seany and I am the teacher aide in room 3.
I enjoy singing, dancing and getting involved in our school sports.
Before school I help run our breakfast club with Whaea Nicole and Matua Stacey. During school hours I am supporting the tamariki in room 3 to meet their learning goals.
I can't wait to see the progress our kids make this year and getting to know more beautiful faces.
Te Kura o Whakaahu - E Tu Hei Maunga