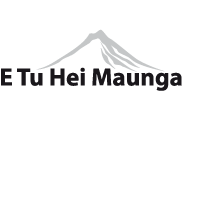 School Hours / Dates
Monday to Friday 8.55am - 2.53pm
2020
Term 1: 30 January to 9 April
Term 2: 28 April to 3 July
Term 3: 20 July to 25 September
Term 4: 12 October to 14-16 December (to be confirmed)
Address
Clayton Road Rotorua 3015
Phone: 07 3488459
Email: Click here

Welcome to Term 4
Tena koutou katoa
I hope everyone had a fantastic holiday break. I certainly enjoyed the very short time I had, just to relax and take a breath.
Term 4 is a short term finishing at 1.00pm on Thursday the 13th of December.
Term 4 is always an exciting term. We have school wide athletics which is great fun and we have our schools 60th birthday in week 6.
To celebrate our birthday we will be taking all invited children to the Aquatic Centre for a fun day. All children were informed at the beginning of the year that to be invited to our birthday celebration they must not attend Reflection Room on more than two occasions during the year. Sadly we do have a few who will not be participating but the large majority will be.
The children will have the chance to have a fun day with their friends on water castles, slides and various other pieces of fun equipment.
Thank you to all parents and caregivers who took the time to come to Matua Craig's farewell assembly and his powhiri at Ngongotaha Primary School. We are so excited for him and the teachers and students at Ngongotaha will benefit greatly by having him as their new Principal.
We have two new teachers who have joined us this term. Matua Dave is supporting Whaea Teneille in room12 on Mondays and Whaea Natalie is our new teacher in Room 15. We are so lucky to have teachers of this calibre joining us at this late stage of the year.
The Education Review Office will be coming to our school in either term 1 or term 2 next year. This is a very important time for our school as we are hoping to secure our third 4/5 year cycle in succession. That is the ERO's top grading.
I will be sending home a survey later this term to get our communities opinion on how you believe we are performing as a school. We want to know what we are doing well and things we can improve on.
In 8 ½ weeks our fantastic year 6 students will be heading off on their next educational adventure, Intermediate School. We will be so sad to see them go but it has been great to see the big improvements Kaitao Intermediate have made over the past 18 months and Rotorua Intermediate has developed a very strong reputation in Rotorua. Our students will be successful if they continue to follow the 'Habits whichever school they choose to attend. We will certain miss them. This is a very special term for them.
We will be looking at forming classes for 2019 in week 4 . If you would like to pop in and talk with me about your preference for a certain teacher, you will need to do that before November the 2nd.
What I can tell you is every teacher in 2019 will be top quality and I would be happy for my moko's go into any room in the school. We are so fortunate to have the high quality staff that we do.
Term 4 is a hat term so if can ensure your child has a hat in their bag every morning we would really appreciate that.
Please feel free at any time to contact me if you have any concerns or you would like to pass on some good news.
Thank you
Brent Griffin
Principal
Posted: Monday 15 October 2018
Te Kura o Whakaahu - E Tu Hei Maunga