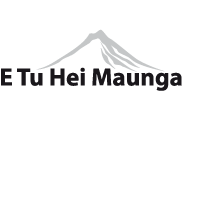 School Hours / Dates
Monday to Friday 8.55am - 2.53pm
2020
Term 1: 30 January to 9 April
Term 2: 28 April to 3 July
Term 3: 20 July to 25 September
Term 4: 12 October to 14-16 December (to be confirmed)
Address
Clayton Road Rotorua 3015
Phone: 07 3488459
Email: Click here

Term 3
Welcome back for the start of term 3.
We have another action packed term planned for our tamariki with our curriculum focus on the Arts.
Later in the term the seniors will present their class lip syncs which is always a highlight.
The staff will also be competing in the Rotorua Schools Lip Sync Competition. They won it last year, so we hope to go back to back.
The senior school will be involved in Interschool Sports Exchange against Ngongotaha, Westbrook, Selwyn and Malfroy. This is a terrific opportunity for all the children to try a sport and play in a team.
Life Education is back at Heights this term and we just love having Whaea Bernie and Harold the Giraffe in our school. Life Education is such a powerful programme, it is of huge benefit to our children and ultimately our community.
Matua Craig and I would love to run another module of "Habits in the Home". This programme helps families put some structure in their daily lives and to provide some great ways to ensure everyone contributes to a fun, caring household. If you are keen to be a part of this programme, please let Marilyn know in the school office. We need at least 12 – 15 families to make it worthwhile.
Our school continues to have a steady flow of new entrants joining. If you have a pre-schooler who will be attending our school this year and are currently not enrolled, please pop up to the office ASAP to ensure we have a space for you. Pre-enrol now.
I hope everyone had a fantastic holiday, before you know it the next holiday will be upon us. Let's work together to have another awesome term.
Thank you
Mr Griffin
Posted: Tuesday 31 July 2018
Te Kura o Whakaahu - E Tu Hei Maunga