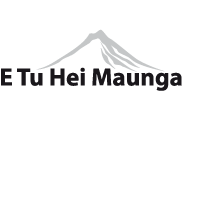 School Hours / Dates
Monday to Friday 8.55am - 2.53pm
2021
Term 1: 2 February to 16 April
Term 2: 3 May to 9 July
Term 3: 26 July to 1 October 
Term 4: 18 October to 7-9 December 
Address
Clayton Road Rotorua 3015
Phone: 07 3488459
Email: Click here

Whaea Teneille
Kia ora,
My name is Teneille McFadyen.
I am one of the lucky teachers of the fantastic tamariki in Room 9. Myself, along with Whaea Dana, share this wonderful classroom and this is our second year in this role. I have been a teacher for 14 years and have been at Western Heights for 11 of these years.
I have two children, Matthew and Joshua and they both attend Western Heights Primary and have done so since they were 5 years old. This year Matty is year 6 and is in Room 1 and Josh is year 5 and is in Room 12. My husband is also a teacher and was at Western Heights for many years before he moved to Ngongotaha School to become principal.
Western Heights Primary is an excellent kura that holds a special place in our whanau.
Te Kura o Whakaahu - E Tu Hei Maunga