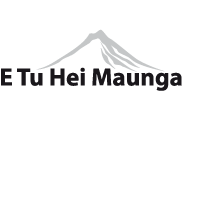 School Hours / Dates
Monday to Friday 8.55am - 2.53pm
2020
Term 1: 30 January to 9 April
Term 2: 28 April to 3 July
Term 3: 20 July to 25 September
Term 4: 12 October to 14-16 December (to be confirmed)
Address
Clayton Road Rotorua 3015
Phone: 07 3488459
Email: Click here

Term 2
Kia ora Whanau
It is hard to believe we are now midway through term 2. The year to date has just blitzed by.
I would like to welcome Whaea Rachael back to Te Kura o Whakaahu after having her beautiful daughter Ruby and having a short stint teaching at Malfroy Primary.
Whaea Dana is currently on maternity leave and is due to have her baby any day now. We miss Whaea Dana but are very excited to welcome Whaea Cathy to our school. We are so fortunate to be able to replace quality with quality.
The winter has arrived and the next two terms will be cold and wet. Our children will spend a considerable amount of time indoors. It is however a great opportunity to join a winter sports team. Most sports are run by clubs, not the school, however it is a great opportunity for our tamariki to meet new people and have a lot of fun representing a team and a club.
As a school we do offer the following sports, Netball and Mini Basketball, all other sports including Rugby, Rugby League, and Soccer are club based.
Every Saturday I attend my mokos soccer games and it is so good to see so many children involved and the huge number of family members supporting. It certainly beats spending another day inside.
We also have interschool sports coming up where all year 5 and 6 children get the opportunity to join a sport and compete against other schools during school time. It is another great opportunity to try something new.
The children who find school boring are the ones who don't try anything. Encourage your tamariki to take a risk, challenge themselves and have ago.
Winter sport is great fun.
Just a reminder Parent, Teacher interviews will take place in week 10 this term. More information regarding the interviews will be distributed closer to the time.
The first school report for the 2018 school year will be distributed on the Friday of week 9 in preparation for the Parent , Teacher interviews.
Thank you
Posted: Friday 25 May 2018
Te Kura o Whakaahu - E Tu Hei Maunga