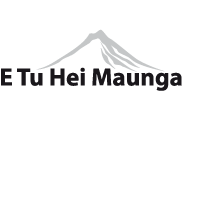 School Hours / Dates
Monday to Friday 8.55am - 2.53pm
2020
Term 1: 30 January to 9 April
Term 2: 28 April to 3 July
Term 3: 20 July to 25 September
Term 4: 12 October to 14-16 December (to be confirmed)
Address
Clayton Road Rotorua 3015
Phone: 07 3488459
Email: Click here

2018
Welcome back everyone for the start of another very exciting year.
I hope everyone had a fun filled holiday break and were able to catch up with family and friends during this time.
I am excited to be back and look forward to leading this amazing school again in 2018.
The Labour Government's decision to remove National Standards is without doubt a very positive one, it will allow teachers to bring the fun back to education, without losing the importance of preparing our students well in the core areas of reading, writing and mathematics.
As a school we have no intention to relax and forget about the importance of the three core areas. We will continue to set realistic goals for our children and do everything possible to ensure they achieve them. Student achievement is our core business and I can assure you with the quality of teaching staff at WHPS your children are in extremely good hands.
We have one new teacher joining us this year. April Clarke has moved across town from Glenholme Primary School to work in Room 4 in the Mahuri Waka under Matua Craig's leadership.
We may also require a new teacher in the junior school if our school roll has a sudden increase in early term 1.
If you have a 4-year-old at home and they will be starting school with us in 2018 please pop in as soon as you can to pre enrol.
The 2017 school year brought the curtain down on Whaea Chris's wonderful teaching career. She hasn't completely given it away; she will still relieve at the school on a day to day basis. We also lost Whaea Andrea who has relocated to Galatea and Matua Eddie has also left us. He has won a senior social working position in Te Puke. It was sudden and caught us by surprise but we will have a new social worker employed at WHPS by late February at the latest. I wish them all well with their new adventures.
As most of you are aware we have a school zone. The school zone does not mean you cannot attend; it just means you have some requirements you need to meet. If you are unsure, please give me a call on 3488459.
Sadly, over the holiday break Whaea Caron's beautiful mother passed away. Our thoughts and prayers are with her and her whanau at this sad time.
On a brighter note Whaea Mel had her baby on the 18th of December, just after school finished. Beautiful Zara and Mum are both doing well.
School starts on the 30th of January for our students. The Tuesday after Auckland Anniversary Day. We would love to have all children back that day so we can get our year underway. There is nothing more exciting than the first day of the school year.
Whaea Marilyn and Whaea Tessa will be available for you to purchase school uniforms and stationery from January the 22nd onwards. The office will be open from the 22nd -26th of January from 9.30am until 12.30am.
Sadly, due to a high number of unpaid bills we can no longer offer payment plans for families.
As many of you are aware we have a school community garden. The idea of the garden was to grow vegetables for the elderly in our community, to ensure they were eating healthy during the year. As we all know vegetables can be expensive. The task is a bit too big for children to manage by themselves. I am looking for a group of parents who would like to take this on board. Our students are here to assist but it does require adult management. We have a budget to support the programme and we have seed growing facilities plus the garden itself. If you can assist, please contact me on the 3488459.
It is great to be back, I am so excited about catching up with the children on the 30th and to meet the new children joining us and their families. 2018 is going to be a fantastic year, thank you for being part of the Whakaahu family.
Just a reminder I have an open door policy, if you have a concern or an idea or you need some support please pop up and see me. I am here to help.
Thank you
Brent Griffin
Posted: Wednesday 10 January 2018
Te Kura o Whakaahu - E Tu Hei Maunga