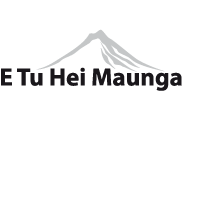 School Hours / Dates
Monday to Friday 8.55am - 2.53pm
2020
Term 1: 30 January to 9 April
Term 2: 28 April to 3 July
Term 3: 20 July to 25 September
Term 4: 12 October to 14-16 December (to be confirmed)
Address
Clayton Road Rotorua 3015
Phone: 07 3488459
Email: Click here

Whaea Sue
Kia ora everyone,
It is with great sadness that I must inform the Western Heights Primary School community of the passing of our beautiful Whaea Sue (Sue Francis).
Late last term we were informed Whaea Sue was terminally ill and was not expected to see out the year. As you can imagine we were rocked by this news.
Sadly Whaea Sue passed away on the 15th of April. It was a shock to us all and we are all struggling to deal with the sadness we are all feeling. Whaea Sue was a very important spoke in our wheel and she will be missed by us all.
Whaea Sue had a number of important roles in the school from Deputy Principal to Literacy Coaching, ORRS Specialist Teacher, looking after the Special Needs Programmes and teacher aides . A key role was for her was the leadership advisory role.
Our hearts have been broken by the loss but I believe Whaea will look over us and help guide us . She was such a beautiful person it will take some time to come to terms with not having her with us.
Teachers will be informing their classes on Monday the 1st of May. As Whaea Sue has worked closely with a large number of students over the years I believe we will have children who will struggle with the news. Please provide the support they may require.
Matua Eddy our school social worker will be available to counsel any students who are finding it difficult to cope with news.
Thank you very much
Brent Griffin
Principal
Posted: Monday 24 April 2017
Te Kura o Whakaahu - E Tu Hei Maunga