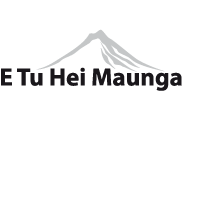 School Hours / Dates
Monday to Friday 8.55am - 2.53pm
2020
Term 1: 30 January to 9 April
Term 2: 28 April to 3 July
Term 3: 20 July to 25 September
Term 4: 12 October to 14-16 December (to be confirmed)
Address
Clayton Road Rotorua 3015
Phone: 07 3488459
Email: Click here

Acknowledging Whaea Sue
Kia-ora,
Sadly last Saturday I received the news that Whaea Sue was terminally ill and would be unable to return to work. The staff have been rocked by the news but to their credit they have not let their sadness impact on the quality of education they provide each day.
Whaea Sue is well supported by her whanau and friends and we plan to assist the whanau wherever we can.
Early next term we are going to be celebrating Whaea Sues time at our school with a special assembly. We have an amazing kura and Whaea Sue has been one of the key contributors to the success of our school.
As sad as it is not having Whaea Sue at school with us each day it is great to know she is going to be spending quality time with her beautiful family.
Just a reminder that the term finishes next Thursday, the 13th of April. Term 2 will resume on Monday May the 1st.
Thank you
Posted: Friday 7 April 2017
Te Kura o Whakaahu - E Tu Hei Maunga