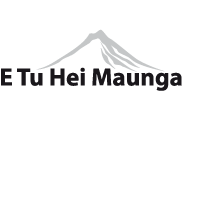 School Hours / Dates
Monday to Friday 8.55am - 2.53pm
2020
Term 1: 30 January to 9 April
Term 2: 28 April to 3 July
Term 3: 20 July to 25 September
Term 4: 12 October to 14-16 December (to be confirmed)
Address
Clayton Road Rotorua 3015
Phone: 07 3488459
Email: Click here

Welcome back
Kia ora everyone
I hope you all had a wonderful holiday break with your beautiful tamariki and had the opportunity to spend quality time together. The 6 weeks have flown past and the team at Western Heights Primary School are really excited about the year that lies ahead.
I would like to extend a warm welcome to the new families that have joined our school this year, some from Australia and around New Zealand and many who have shifted into the Western Heights area from other areas in Rotorua.
Western Heights Primary School is a quality school and we have high expectations and standards. All children will be challenged to make National Standard in the three core areas of Mathematics, Reading and Writing. Teachers cannot do this alone, we require total commitment from whanau to support their child/children and the teachers. What we do know is, a child who is well supported from home has a much greater chance of succeeding than a child who is unsupported. Together we can give our tamariki every opportunity to reach their potential.
Our staff remains very stable to start 2017. Whaea Andrea and Whaea Rebecca remain on maternity leave and Matua Mark has moved to Mihi School. We were so sad to lose Matua Mark, he has been such a big part of our school over the past 10 years. Whaea Claire has joined us, taking over in Room 7 our Kea Street Specialist School classroom and Whaea Carol who will be supporting Whaea Chris in Room 6. Everyone else is on board.
As you all know we have an enrolment scheme in place. What this means is our school is zoned. Children who wish to attend our school from outside the zone must go through the ballot process. It would be incredibly helpful if families from inside the zone who have children enrolling during 2017 pre enrol early. This would help us ascertain whether we have spaces available for out of zone children. The zone is a real nuisance but it has been put in place by the Ministry of Education and is outside of our control.
2017 will be another action packed year. A major event for term 1 will be the visit of Kamehameha School from Hawaii. They will be bringing their orchestra to perform for us and I believe the orchestra is made up of 120 students. We have had a long association with Kamehameha School and our senior leadership groups have visited their school on two occasions. I am very excited about having them visit our school.
We are a no tolerance to violence school. We want all of our students to be educated in a safe and caring environment. We take incidents involving violence very seriously and we will involve parents on all occasions. Stand downs and suspensions will be enforced in incidents involving violence. Fortunately at Western Heights Primary School we very rarely see incidents of this nature.
Since the introduction of the 7 Habits we are confident we can achieve our mission of 'producing lifelong learners, future leaders and citizens our country can be proud of'. Western Heights Primary School has a unique culture where our students feel valued, loved and they have a very strong sense of belonging. They are proud to members of our kura.
Our school is founded on the concept of love and belonging and I feel privileged to lead a school that strongly believes in these values. We all want the best for our children and all children attending our school are important to us all.
We have an open door policy. Teachers are available to you between 8.15am-8.55am and also after 3.00pm . Teachers are not available during instructional teaching time. I am available whenever you need to see me. If you are concerned about something I am there to assist you. Pop up to the office and I will make time to speak with you.
2017 is going to be another great year, let's work together to achieve excellence.
Thank you
Posted: Wednesday 25 January 2017
Te Kura o Whakaahu - E Tu Hei Maunga