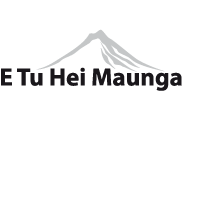 School Hours / Dates
Monday to Friday 8.55am - 2.53pm
2020
Term 1: 30 January to 9 April
Term 2: 28 April to 3 July
Term 3: 20 July to 25 September
Term 4: 12 October to 14-16 December (to be confirmed)
Address
Clayton Road Rotorua 3015
Phone: 07 3488459
Email: Click here

2016 in Review
Kia Ora Whanau and friends,
It is so difficult to believe the 2016 school year is almost at an end. It has been another fantastic year, high levels of achievement in the National standard areas and lots of exciting, challenging learning in the other learning areas.
Our beautiful tamariki are internalising Coveys 8 Habits and because of this our school has such a positive, vibrant culture . Our children feel loved and they feel they really belong at Te Kura o Whakaahu.
I would like to thank our students for the hard work they have put in this year and also for the wonderful attitude they have shown every day at school. We have had so many positive events it is too difficult to list them all.
Our teachers and support staff are second to none, their work ethic, desire to get it right and their absolute love for our children makes me so very proud to be their Principal.
Our teachers deserve a well-earned break. National Standards have put teachers under huge pressure and I thank my staff for their commitment and dedication to their job. Teaching is a tough profession and the workload seems to increase annually. As a school community we should stand and applaud the efforts of these fine people, They truly are amazing.
Our community has supported our school in everything we have been involved in his year. A highlight for me was the 80% turn out we had for parent interviews in July this year. It just shows the importance our families place on their children's education. Teachers cannot do it alone, it is a team effort and we value your input so much.
Two staff members are leaving us this year, firstly Mark Nicholls who has been with us for 11 years. I wish him well with his new adventure and thank him sincerely for everything he has done for us over the past decade. Matua Mark is a true gentleman and will be missed by us all.
The other staff member leaving is Hannah O'Kane or Whaea Hannah. Hannah has made the tough decision to return to Tauranga to be closer to her partner and whanau. I really hoped Hannah would be a keeper but as we all know family is always the highest priority. Hannah has been a delight to have on staff and she will be missed by all of us. I wish them both well for the future.
To our year 6 students who leave us this year I thank you for being our school leaders and for being fine role models for the rest of the school. I wish you well for the adventures that lie ahead. Remember you will always be part of the Whakaahu family.
Western Heights Primary School is a very special place. Having my grandson Noah join me this year at Heights has made it even more special. When he turned 5 this was the only school he was going to be attending. I am that confident he will receive the very best education available. Te Kura o Whakaahu is an exceptional school and I am so proud of what we have achieved. You get nothing of quality unless you are willing to put in the hard yards and my team do that on a daily basis.
Christmas is such a lovely time. It does however put us all under a bit of financial pressure but the feeling around Christmas is a good feeling for everyone. The key message is, it is not about lavish gifts, it is about spending quality time with family and celebrating a special time together. I wish everyone associated with Western Heights Primary School a very merry Christmas and a prosperous new year.
I love Western Heights Primary school and everything it stands for. I hope Santa pops down your chimney and leaves you something nice. Remember it doesn't have to be expensive to be precious.
Be safe over the holiday period and I look forward to catching up with everyone again on the 31st of January 2017.
Thank you,
Brent Griffin.
Posted: Monday 12 December 2016
Te Kura o Whakaahu - E Tu Hei Maunga