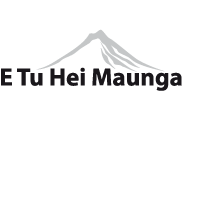 School Hours / Dates
Monday to Friday 8.55am - 2.53pm
2020
Term 1: 30 January to 9 April
Term 2: 28 April to 3 July
Term 3: 20 July to 25 September
Term 4: 12 October to 14-16 December (to be confirmed)
Address
Clayton Road Rotorua 3015
Phone: 07 3488459
Email: Click here

2016
The 2016 school year has started off with a hiss and a roar. Close to forty new enrolments and all classrooms are filling up at a rapid rate.
Welcome to all of the families who have just joined us and to our existing families, welcome back.
Three new teachers have joined us this year replacing Whaea Dayna who is now living in Italy, Whaea Rebecca who is preparing for her new baby and Whaea Rachael who is on maternity leave. Whaea Christine will be working in the Pihinga waka along with Whaea Hannah and Whaea Tegan has joined the Purapura waka. Welcome ladies, we are very excited about having you join our amazing team.
2016 will be another exciting, challenging year for both our students and our teachers. Big events such as J Rock, Regional Kapahaka Competitions, Regional Gynmastic Competition, Learn to swim programmes , leadership excursion to the Gold Coast, the defence of our Miniball, Touch, Netball and Rugby trophies and much more.
Our teachers will be involved in two major Professional Development projects, 1)7 Habits for Effective People Training, 2) Full School Mathematics Development.
This year our teachers have set very high targets for academic achievement for our students. The Government expects all schools to have 85% of their students operating at or above National Standard in Reading, Writing and Mathematics by the end of 2017. This is an incredibly difficult challenge but we will do everything possible to meet their expectations.
We have an open door policy and we genuinely mean it. Obviously it is not suitable to have parents wanting to speak with a teacher while they are teaching but before school or after school we are always available. The more involved you are the better the progress your child will make.
Western Heights Primary School is now a sort after school in Rotorua. Our school role has almost doubled in 10 years and in that time we have been recognised as being in the top 10 percent of schools in the country by the Education Review Office. This doesn't happen by chance, we have an amazing staff who are dedicated and driven to do the best they can for every child attending our school. I am so proud of their efforts, they truly are an amazing group of people.
Western Heights Primary School believes in its mission, 'To produce lifelong learners, future leaders and citizens our country can be proud of'. Let's work together to give our tamariki the skills necessary for a successful future.
Thank you
Brent Griffin
Posted: Wednesday 10 February 2016
Te Kura o Whakaahu - E Tu Hei Maunga