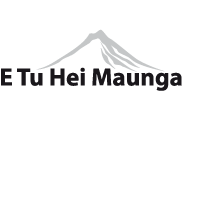 School Hours / Dates
Monday to Friday 8.55am - 2.53pm
2020
Term 1: 30 January to 9 April
Term 2: 28 April to 3 July
Term 3: 20 July to 25 September
Term 4: 12 October to 14-16 December (to be confirmed)
Address
Clayton Road Rotorua 3015
Phone: 07 3488459
Email: Click here

Matua Ben
Hi, my name is Ben McFarlane and I am the CRT teacher here. That means that I release each teacher twice a week for 35 mins each time. Their children visit me in the school gym where we work on making them fitter, stronger, more skillful, and more knowledgeable about their bodies in Physical Education and Health.
I love my job, especially helping children become more physically able and finding their passion in a sporting sense. I love sports myself, particularly running, football, cricket, and basketball...but I'll play anything!
I have been here now for 10 years and fully believe it is the best school that your children can attend to improve them academically and as people.
I am married to Krissy and we have a busy life with 3 young boys who keep us on our toes and are also always off playing various sports around the city.
Cheers

Te Kura o Whakaahu - E Tu Hei Maunga