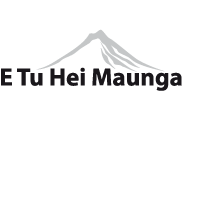 School Hours / Dates
Monday to Friday 8.55am - 2.53pm
2023
Term 1: 31 January to 6 April
Term 2: 24 April to 30 June
Term 3: 17 July to 22 September
Term 4: 9 October to 15/18 December
Address


Clayton Road Rotorua 3015
Phone: 07 3488459
Email: Click here

Matua Ben
Kia ora,
My name is Ben McFarlane and I have been at Western Heights Primary School since 2008, when I started teaching. Firstly, I was a teacher in the senior school and then led the senior school for a few years. With a huge passion for sport I now teach PE to every student in the school.If there is anything I can help with in or out of school to help your tamariki to achieve then please let me know.
I am a dad of 3 fantastic boys who I raise with my wife Krissy (who used to be taught by Mr Griffin and is Whaea Megan's sister! We are a real family school here!). We were both raised in Rotorua and returned to raise our children in the great environment that our city provides us. I spend a lot of my time coaching or playing sport, and try to offer opportunities our children at school to try every sport out there so that they can find their sporting passion too.
I truly believe that this is the best school I have seen. The culture that we constantly work on provides a sense of love and belonging that brings happiness and the feeling that we are all working together. The 8 habits help everyone to be good people and achieve to their maximum potential. I brought my son to the school from the other side of town because of the focus on the whole individual, community, celebrating differences, maximising achievement and leadership.
My door is always open so please feel free to pop in for a chat anytime.
Ben McFarlane (B.Com, M.Bus, GradDipTchLn)
Head of Sport and Physical Education
Western Heights Primary School

Te Kura o Whakaahu - E Tu Hei Maunga