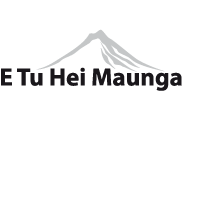 School Hours / Dates
Monday to Friday 8.55am - 2.53pm
2019
Term 1: 29 January to 12 April
Term 2: 29 April to 5 July
Term 3: 22 July to 27 September
Term 4: 14 October to 16 December
Address
Clayton Road Rotorua 3015
Phone: 07 3488459
Email: Click here
2019
Western Heights Primary will be open for uniform sales and enrollments from 9.30am-12pm on the 21nd to the 24th of January.
Sadly, due to a high number of unpaid bills we can no longer offer payment plans for families.
School starts back 8:55am on the 29th January.
See you then.

Posted: Tue 01 Jan 2019

Te Kura o Whakaahu - E Tu Hei Maunga