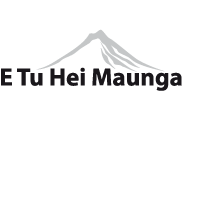 School Hours / Dates
Monday to Friday 8.55am - 2.55pm
2019
Term 1: 29 January to 12 April
Term 2: 29 April to 5 July
Term 3: 22 July to 27 September
Term 4: 14 October to 16 December
Address
Clayton Road Rotorua 3015
Phone: 07 3488459
Email: Click here

Matua Stacey
I'm Matua Stacey.
I have been working here are Western Heights Primary School for the last three years as a teacher aide and I am totally awesome.
I coach a few teams; basketball, rugby league, touch rugby and rugby.
I was fortunate to go to Vanuatu with the leadership excursion. It was the best experience of my life so far.
I love my job at Western Heights Primary because of the enjoyment I get out of seeing our kids succeed. I look forward to working here for many more years.
Did I mention I am awesome?
Te Kura o Whakaahu - E Tu Hei Maunga