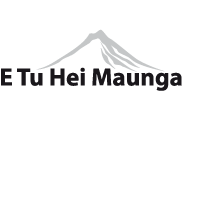 School Hours / Dates
Monday to Friday 8.55am - 2.53pm
2020
Term 1: 30 January to 9 April
Term 2: 28 April to 3 July
Term 3: 20 July to 25 September
Term 4: 12 October to 14-16 December (to be confirmed)
Address
Clayton Road Rotorua 3015
Phone: 07 3488459
Email: Click here

Another exciting year ahead
Tena koe
The 2015 school year has started off with a hiss and a roar. The children have returned ready for another exciting, challenging year and our teachers are full of enthusiasm and totally driven to get as many students to National standard as possible.
We have already had our Kakano team attending Amjazz, we have had the Warriors League team at school and trips to Convita and the Museum and also a full school Insect and Animal dress up day. We have only been back at school for 5 weeks.
The children attending WHPS do have a fantastic time.
The staff are focussing on Mathematics Professional Development along with Science .We want to ensure all National Standards areas are taught at the highest possible level and we feel we can definitely make improvements to our teaching in this area. With Science we want our children to be involved in thought provoking inquiry based learning. Science provides the perfect medium.
The staff are also involved in Te Reo Maori Professional Development with the aim of increasing out skill level to allow all classrooms to operate at level 4 Maori Medium. A big challenge ahead but an exciting one.
I love my school and can't wait to watch our tamariki progress academically and socially over the 2015 school year.
It is all about valuing education and I know our children are ready for the challenge.
Thank you
Brent Griffin
Posted: Wednesday 25 February 2015
Author: Brent
Te Kura o Whakaahu - E Tu Hei Maunga