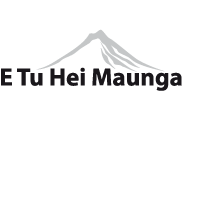 School Hours / Dates
Monday to Friday 8.55am - 2.55pm
2019
Term 1: 29 January to 12 April
Term 2: 29 April to 5 July
Term 3: 22 July to 27 September
Term 4: 14 October to 16 December
Address
Clayton Road Rotorua 3015
Phone: 07 3488459
Email: Click here

Whaea Dom
Hi. My name is Whaea Dom. I have been a teacher for 14 years and have been at WHPS for nearly 6 years. I am currently teaching in Room 10, which is a Year 3 class in the Pihinga nui Waka.
Every child in my class is an individual and I do what it takes to ensure that each and every one of them makes progress and achieves their goals through catering to their many different learning needs and styles.
I am passionate about teaching and have a newly found love for Maths.
Physical fitness is very important to me. I love running and playing hockey to try and ensure I have a balanced lifestyle. I also run our WHPS hockey teams during Terms 2 and 3.
I love being a teacher at WHPS and I truly believe that I work in the best primary school in the country.
Posted: Tuesday 10 February 2015
Te Kura o Whakaahu - E Tu Hei Maunga