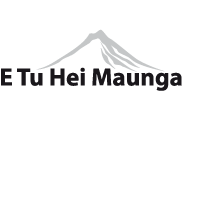 School Hours / Dates
Monday to Friday 8.55am - 2.53pm
2021
Term 1: 2 February to 16 April
Term 2: 3 May to 9 July
Term 3: 26 July to 1 October 
Term 4: 18 October to 7-9 December 
Address
Clayton Road Rotorua 3015
Phone: 07 3488459
Email: Click here

Whaea Tegan
Kia ora,
My name is Tegan Wylie. I am fortunate enough to be a teacher at Western Heights Primary School.
I was born, and grew up here in Rotorua, completing all my schooling in Rotorua schools. I moved to Hamilton for 3 years where I completed my Bachelor of Sport and Leisure studies at Waikato University. I moved back to Rotorua where I completed my Post Graduate Diploma of Teaching and Learning through Canterbury University.
I grew up playing netball at primary school and high school, and I also competed for MIGS in gymnastics till intermediate. I am now the coach of the very successful Western Heights Primary gymnastics team where I get to pass down my skills to our tamariki and watch them try new and exciting skills and opportunities.
Providing the children with a safe learning environment where all students are willing to step out of their comfort zone to learn new and exciting things is important to me! As a teacher, I love providing students with a range of new learning opportunities, helping students achieve their goals, and guiding them on to become lifelong learners and leaders.
Te Kura o Whakaahu - E Tu Hei Maunga