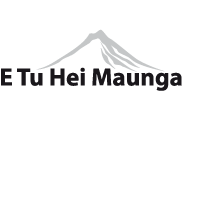 School Hours / Dates
Monday to Friday 8.55am - 2.53pm
2020
Term 1: 30 January to 9 April
Term 2: 28 April to 3 July
Term 3: 20 July to 25 September
Term 4: 12 October to 14-16 December (to be confirmed)
Address
Clayton Road Rotorua 3015
Phone: 07 3488459
Email: Click here

Matua Richie
Kia ora koutou katoa!
I am team leader for Purapura Waka this year, supported by a wonderful team of mana wahine. I am Matua Richie and I enjoy teaching here at Western Heights Primary School. I love teaching your children and I feel very privileged to do so. My passion is teaching Physical Education and Literacy. I am proud to co-coach our Rugby and Rugby League teams with Matua Stacey.
In the weekends and holidays, I like to chill-out at home with my beautiful wife Rebecca, twin boys Kaya & Keanu, my darling little girl Aria, and one on the way.
"Remember: Your focus determines your reality!"
Qui-Gon Jinn (The Phantom Menace).
Te Kura o Whakaahu - E Tu Hei Maunga