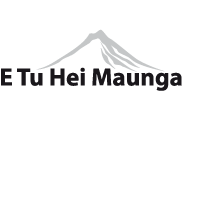 School Hours / Dates
Monday to Friday 8.55am - 2.53pm
2020
Term 1: 30 January to 9 April
Term 2: 28 April to 3 July
Term 3: 20 July to 25 September
Term 4: 12 October to 14-16 December (to be confirmed)
Address
Clayton Road Rotorua 3015
Phone: 07 3488459
Email: Click here

Natonal Excellence Award for Leadership
The 24th of October was a very special day for me. To win the National Excellence Award for Leadership was truly a humbling experience.
To be recognised for prestigious awards of this kind is exciting and to be honest, overwhelming. I applaud my staff for the work they put in everyday to ensure our tamariki get the very best education possible. They make me look good! They are the true champions, this award is as much theirs as it is mine.
We are so fortunate to have a community who support our school and as I said in my speech the best people I have met in my life come from this community. Thank you all for your ongoing support of me and our amazing school.
The children attending Western Heights Primary School are simply the best. Caring, kind, hardworking with a strong desire to succeed. We are so fortunate to be in this job, I couldn't think of anything I would rather be doing.
To be successful takes a team effort. I have a great team and I thank you all sincerely for everything you do for our children.
To my family, friends, colleagues, community members and acquaintances who took the time to attend the assembly, I thank you very much. Your attendance was greatly appreciated.
To Barry Roberts my mentor, Collen Pinfold, Jim McTamney, Andrew Sinclair , Jackie Dansey and others who couldn't make the assembly I thank you so much for your emails, cards and phone calls. Again I really appreciated your kind words.
A big thank you must go to Craig McFadyen who organised the assembly keeping the majority a secret from me. Well done Craig.
The award is great recognition for our school and as I have said many times before we are without doubt one of the very best schools in New Zealand.
Thank you
Brent Griffin
Posted: Tuesday 4 November 2014
Author: Brent
Te Kura o Whakaahu - E Tu Hei Maunga