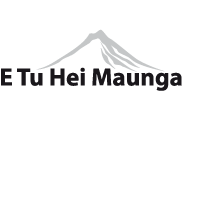 School Hours / Dates
Monday to Friday 8.55am - 2.53pm
2020
Term 1: 30 January to 9 April
Term 2: 28 April to 3 July
Term 3: 20 July to 25 September
Term 4: 12 October to 14-16 December (to be confirmed)
Address
Clayton Road Rotorua 3015
Phone: 07 3488459
Email: Click here

Victory for WHPS at the RPA Lip Sync Competition
The Western Heights Primary School staff were triumphant at this year's Rotorua Primary Schools Staff Lip Sync competition. It just shows Grease is as popular as ever.
It was a fantastic night and winning always adds to the occasion.
Thank you to Rotorua Intermediate School for your fantastic organisation. I know everyone had a great time. Having so many teachers in one place participating in this event is something very special.
A special congratulations has to go to Bernadette Cunliffe and Cam McKenzie who had the lead roles of Sandy and Danny. They were absolutely magnificent.
They were well supported by Henry Te Paea, Ben McFarlane and the effervescent Rachael Hatcher who took on the other leading roles.
What makes this so exciting is we had 2/3's of our staff involved. You guys were sensational.
We are also fortunate to have Caron Tuhura who has a passion for performing arts and her vision is always inspiring. A big thank you Whaea Caron.
Bring on next year.
Thank you
Brent Griffin
Posted: Monday 22 September 2014
Author: Brent
Te Kura o Whakaahu - E Tu Hei Maunga