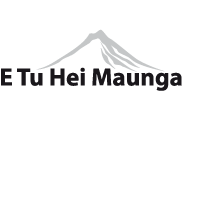 School Hours / Dates
Monday to Friday 8.55am - 2.53pm
2020
Term 1: 30 January to 9 April
Term 2: 28 April to 3 July
Term 3: 20 July to 25 September
Term 4: 12 October to 14-16 December (to be confirmed)
Address
Clayton Road Rotorua 3015
Phone: 07 3488459
Email: Click here

Fill the Bus Competition
As an incentive for our students we run a competition calledl 'Fill the Bus'. You may have heard your children talk about it.
How it works is,
1) If a student reaches exceptional on the classroom maunga each day their name goes into the draw to go to the movies with me.
2) The draw is done every Friday.
3) At least 20 children will go to the movies with me each term
4) If a child lets themselves down and they end up in Reflection Room they forfeit their seat on the bus.
5) Great kids deserve to be recognised. A soft drink, popcorn and a movie, a pretty good prize for livng the 8 Habits.
Thanks
Brent Griffin
Posted: Wednesday 20 August 2014
Author: Brent
Te Kura o Whakaahu - E Tu Hei Maunga